Hey guys!  Around this time of year I make one of my favorite fall sugar scrubs that smells amazing, and today I want to share it with you guys!  I found this recipe on Pinterest about two years ago and I make it about two times a year, because it's that great!  Here is the link to the blog that made this scrub:  Happiness is Homemade .
Here's what you need to make it for a 8-oz container:
1 cup granulated sugar
1/4 cup of coconut oil
2 tsp. of pumpkin pie spice
and 2 tsp. of vanilla extract
~~~~~~~~~~~~~~
So take your 8-oz jar and put in all your ingredients then mix it all together!  It's that easy!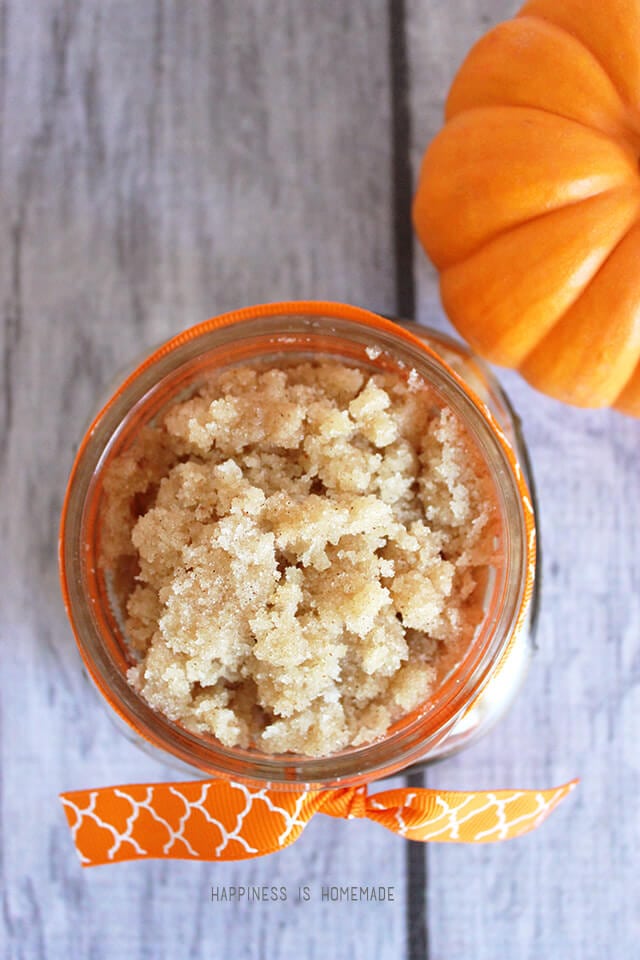 I hope you guys enjoyed this short post.  Will you make this scrub?  Talk to you guys soon, bye!